How to Live Like a Silver Screen Vixen
If you haven't noticed, we kinda have a thing for vintage beauty trends: make-up, fashion, and movies. Although we don't want to step back in time, we do like the glamor and style of many of the decades in the past. We draw inspiration especially from the 40s, 50s, and 60s. What we have found over time is that this era brought about some really badass women who had grace, beauty, and wit, but also incredible strength and confidence. It was a tough time to be a woman, but they made it look effortless.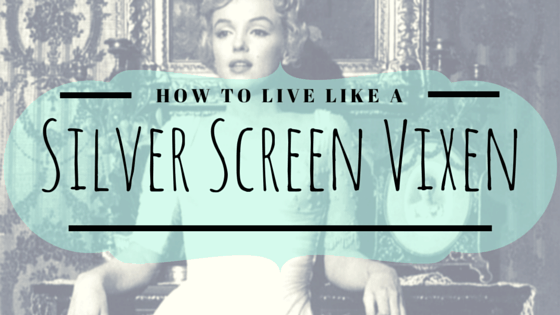 In particular, we are inspired by many Hollywood actresses who made it to the top. They have left us with many words of wisdom on life, love, and being fabulous. Check out these old movie star quotes about life we have curated to get some inspiration for your own life. Click on any image to enlarge and view as a slideshow.